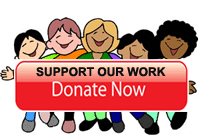 We are celebrating our 20 year anniversary in 2016! CyberFair is the largest online educational event of its kind, bringing together more than 5 million students across 115 countries. This White House-endorsed program encourages youth to become community ambassadors by working collaboratively and using technology to share what they have learned. Students evaluate each other's projects by using a unique online evaluation tool. View our library of present and past winners and take a virtual journey around the globe to learn about special people and their communities.
March 2016 (Projects Due )

April 2016
May 2016
Research, Publish,
Reflect
Evaluate
Celebrate


*Register; Review rules and themes;

*Select one of 8 project categories (local history, culture, business & community organizations, leaders, art, music, sports & health, environment);

*Conduct research and build web page

*Upload bibliography information;

*Submit your Project Narrative.


*Complete six peer reviews of other projects.

*Find out how you ranked;

*Download a special certificate to display in your school;

*Share your project with the media and your community.
---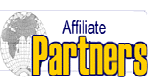 We are seeking regional and national CyberFair affiliate partner programs, that build on the International CyberFair model. Learn More
---